Hamilton Earthmoving Experts
Hamilton Earthmoving – About Hamilton Excavation
After seeing multiple issues with present excavating companies, Hamilton Excavation and earthmoving decided to step in and expand our services. From Hamilton retaining walls to driveway formation Hamilton, we cover it all for you!
At Hamilton Earthmoving, we have been in business for the past decade, and our team is experienced in all aspects of excavation. We are committed to providing our customers with the highest quality of workmanship and service.
Moreover, our excavation contractors offer a wide range of services that can meet the needs of any project, big or small. Whether you need excavation services ranging from earthmoving services for a construction project or retaining walls for your home, we have the experience and expertise to get the job done right. Choose anything from the following, and we have experts at Hamilton Excavation for it.
Earthmoving Hamilton
Hamilton Retaining Walls
Earthworks Hamilton
Driveway Formation Hamilton
Site Clearing Hamilton
Site Leveling Hamilton
Foundation Preparation Hamilton
What Common Benefits You Will Get By Choosing Hamilton Earthmoving
Excavation can be daunting, requiring a great deal of experience and expertise. Hiring an excavation expert can save you time, money, and hassle. Here are just a few of the benefits you'll enjoy:
Our professional excavation experts have the equipment and knowledge necessary to finish the job quickly and efficiently. This can save you both time and money.
In addition, they'll be able to identify any potential problems that could arise during the excavation process, saving you even more, time and money in the long run.
Perhaps most importantly, excavation experts have the experience and training necessary to excavate your property safely. This will help to ensure that no one is injured during the process.
Excavation can be dangerous, so it's important to leave it to the professionals. As you can see, there are many benefits to hiring an excavation expert. If you're considering an excavation project, contact a professional today.
We know every project is unique, so we take the time to understand your specific needs and requirements before getting started. We will work closely with you to ensure your project is completed on time and within budget. Contact us today to learn more about our services or to get a free quote.
Friends-
Tiler in Hamilton – Hamilton Tiling
Paving in Hamilton – Hamilton Paving
FREE INSTANT QUOTE!
​

*Get a FAST response*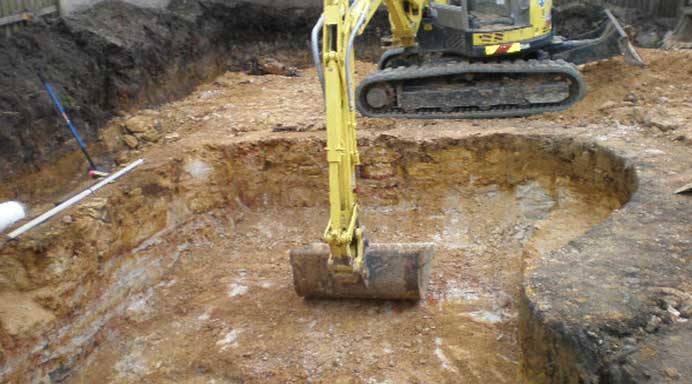 We Service the Hamilton Region of New Zealand
Awesome work you and your workers did with digging out my pool area in a not-so-easy place to access! All done really quickly and at a fair price. Would use you again!